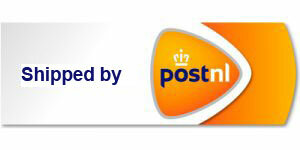 AQUA Logic water filters
AQUA Logic is a brand name of the Dutch development company Innologic B.V. and provides products and information primarily related to drinking water in development areas, disaster situations, camping, caravan, motorhome, boat, tiny houses, off-grid and outdoor activities.
Life saving
For many people, clean and safe drinking water is a prerequisite for survival. That is why our drinking water filters emphasize simplicity, reliability and affordability.
Simplicity, because it should be easy to use for simple people in undeveloped areas.
Reliability, because in many cases it is a matter of life or death.
Affordability, because in most cases it concerns a target group that has little or no purchasing power.
Filter material
Our water filters work without the addition of chemicals and are constructed from corrosion-free components. More information about this can be found on the page about filter material.
Questions? We are happy to help you.
Tel: +31 (0) 578611654
Email: info@innologic.nl

AQUA Logic is a brand name of the Dutch development company Innologic B.V.

Adres: Zwarteweg 10, 8181 PD Heerde, The Netherlands
Website: www.innologic.nl

VAT identification number: NL808812622B01
Chamber of Commerce number: 05065655
Bank Number: IBAN NL40 RABO 0370283546
BIC/SWIFT: RABONL2U