Hand pump water filter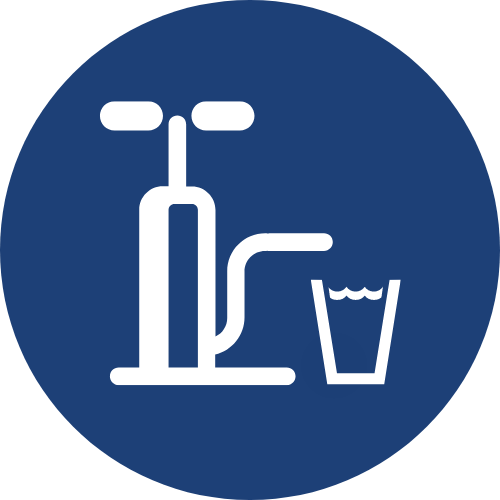 Mobile water filter with pump so that clean water can be extracted directly in emergency situations.
Water filter with hand pump
What is a hand pump water filter? Its operation is based on the principle of filtration. The water is pushed through a filter material (ultra membranes and activated carbon) using a pump that is operated manually. The activated carbon absorbs chemicals present and improves the taste of the water. In the process, the ultra membranes filter a very high percentage of bacteria as high as 99.9999%.

Consider camping, hiking or backpacking in remote areas. Natural water sources such as rivers, lakes or streams can be full of bacteria that can make you sick. A hand pump water filter purifies this water on the spot, keeping you safe and healthy even in the wilderness. Use a hand pump rainwater for this purpose.

Hand pump water filters are also essential in emergencies and disaster areas. During natural disasters, such as floods or earthquakes, normal water supplies may be interrupted. Hand pump water filters then provide a reliable solution to access safe drinking water.

In a world where access to clean drinking water is not always guaranteed, owning a hand pump water filter can be a real game changer. We are committed to providing sufficient water filters in disaster areas. Hand pump filters play a big role in this because they are easy to transport and also convenient to use.